Skip to Content
Peoria Elite Dental Care Provides Veneers as a Solution
Everyone deserves a beaming and confident smile. Unfortunately, chipped, cracked, and misshaped teeth can get in the way of presenting the best version of yourself to the world. Peoria Elite Dental Care offers dental veneers to Peoria, IL patients, which provides a way to mask minor imperfections and create a perfect smile. The procedure is painless, non-invasive, and extremely effective. More importantly, veneers can allow individuals to feel more comfortable and confident during social encounters. Peoria Elite Dental Care provides veneers in a safe, welcoming, and educational environment. We want our patients to enter into the procedure fully aware of what veneers are, how they can benefit them, and all the advantages and disadvantages they provide.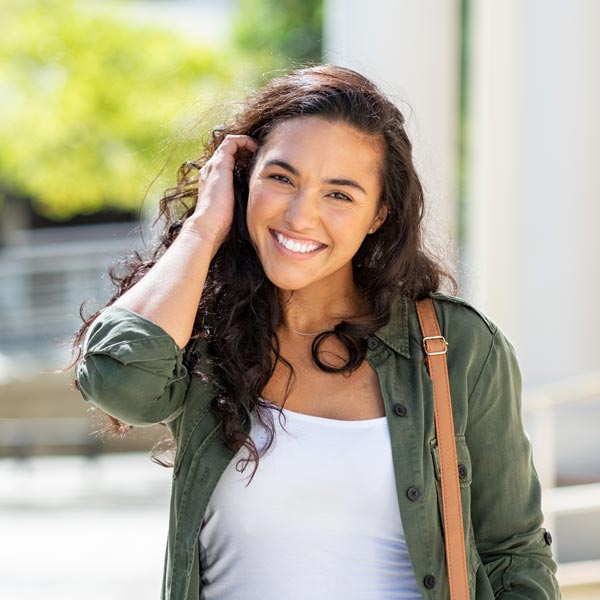 What Are Veneers?
Dental veneers are thin covers adhered to the surface of your teeth. Not only do they cover stained or discolored teeth, but they also reshape them, giving your teeth a more classic and perfect appearance. Veneers are popular due to their versatility and low maintenance. Peoria Elite Dental Care can use them to correct significant issues with teeth just as easily as we can minor imperfections. They're extremely effective at addressing several common conditions within our patients' mouths that other methods aren't as efficient at. Most importantly, the veneer process is not a rigorous one. We don't need to use anesthesia, and our dental professionals can usually perform the procedure in-office in one day.
We Provide Two Kinds of Veneers to Our Patients
Peoria Elite Dental Care aims to ensure our patients have plenty of options when considering veneers. We offer porcelain and composite resin veneers. Both are effective, and they each offer distinct advantages over the other. Most of the time, we suggest which option we feel is better for you during a consultation. Some essential facts to know about porcelain and composite resin veneers are:
Porcelain Veneers
If it's durability you're concerned with, then porcelain veneers are the better bet. When maintained correctly, they can last between 10 to 15 years. They're more translucent than composite resin veneers, which results in a slightly more realistic appearance. However, they are more expensive and take at least two visits to apply.
Composite Resin Veneers
While composite resin veneers don't last as long as the porcelain alternative, patients can still rely on four to eight years, assuming individuals continue outstanding oral care. The main advantage of composite resin veneers is our dentists can complete the procedure in one visit. While they aren't quite as realistic-looking or durable as porcelain, they are cheaper and satisfy many patients.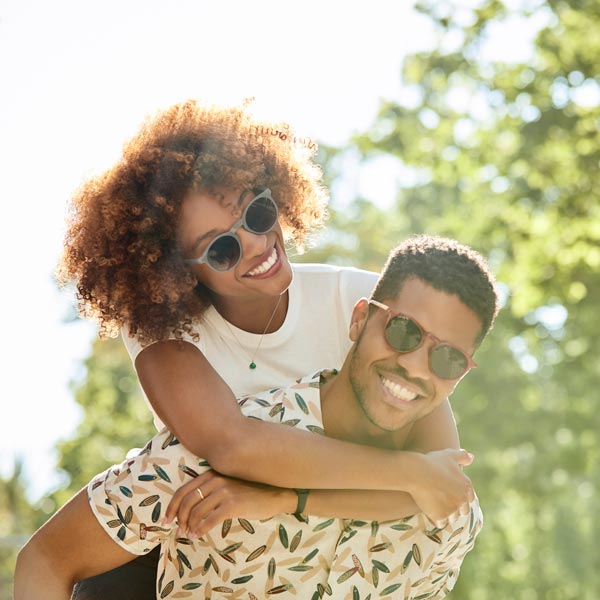 Are Veneers Worth It? How Much Do They Cost?
Veneers are worth it, but patients who choose the procedure must keep in mind veneers aren't for everyone. One of the reasons we advise our patients to visit our practice is to learn more about the cost of veneers, as insurance companies do not always cover this service. We can run your insurance and determine your out-of-pocket costs. Some of the potential issues include:
Unhealthy teeth and gums
Patients who clench or grind their teeth
It is irreversible, so patients who might change their mind should not proceed
They can come loose in certain scenarios, requiring refitting or application
What Are the Benefits and Drawbacks of Veneers?
Veneers provide numerous benefits to patients who choose to receive them. However, like with all things, there can be drawbacks. Peoria Elite Dental Care wants to make sure you're aware of the potential disadvantages before proceeding. For instance, they can chip and crack, feel uncomfortable at first, degrade under poor oral hygiene habits, and more. But the advantages are plentiful:
Appearance
Whether you choose porcelain or composite resin veneers, you'll love the way you look when you smile into the mirror. Both options provide extremely natural looks and enhance your overall smile.
Support
Veneers work well because gum tissue supports them, which is important considering the vital role your gums play in your mouth. We wouldn't use a dangerous dental procedure.
Stains
They resist them quite well. They can be whiter than your natural teeth color. Coffee drinkers and smokers don't necessarily have to quit or cut back, though we certainly recommend it!
Low-Maintenance
Other procedures such as crowns require more significant work on our part. With veneers, we don't need to perform as much tooth reshaping.
Are Veneers a Permanent Solution?
Veneers aren't permanent, but that doesn't mean they're not worth exploring as a cosmetic dentistry option. Veneers can last anywhere from four to 15 years, depending on whether you choose composite resin or porcelain as a material. Even though they won't last the rest of your life, we highly recommend this procedure to anyone who feels insecure about their smile. If composite resin or porcelain veneers sound like something you might be interested in, don't hesitate to contact us.
To discuss your cosmetic dental concerns and decide on a professional treatment that suits your smile, give us a call and schedule an appointment. Reach out to our office by calling 309-692-6206 at your earliest convenience!